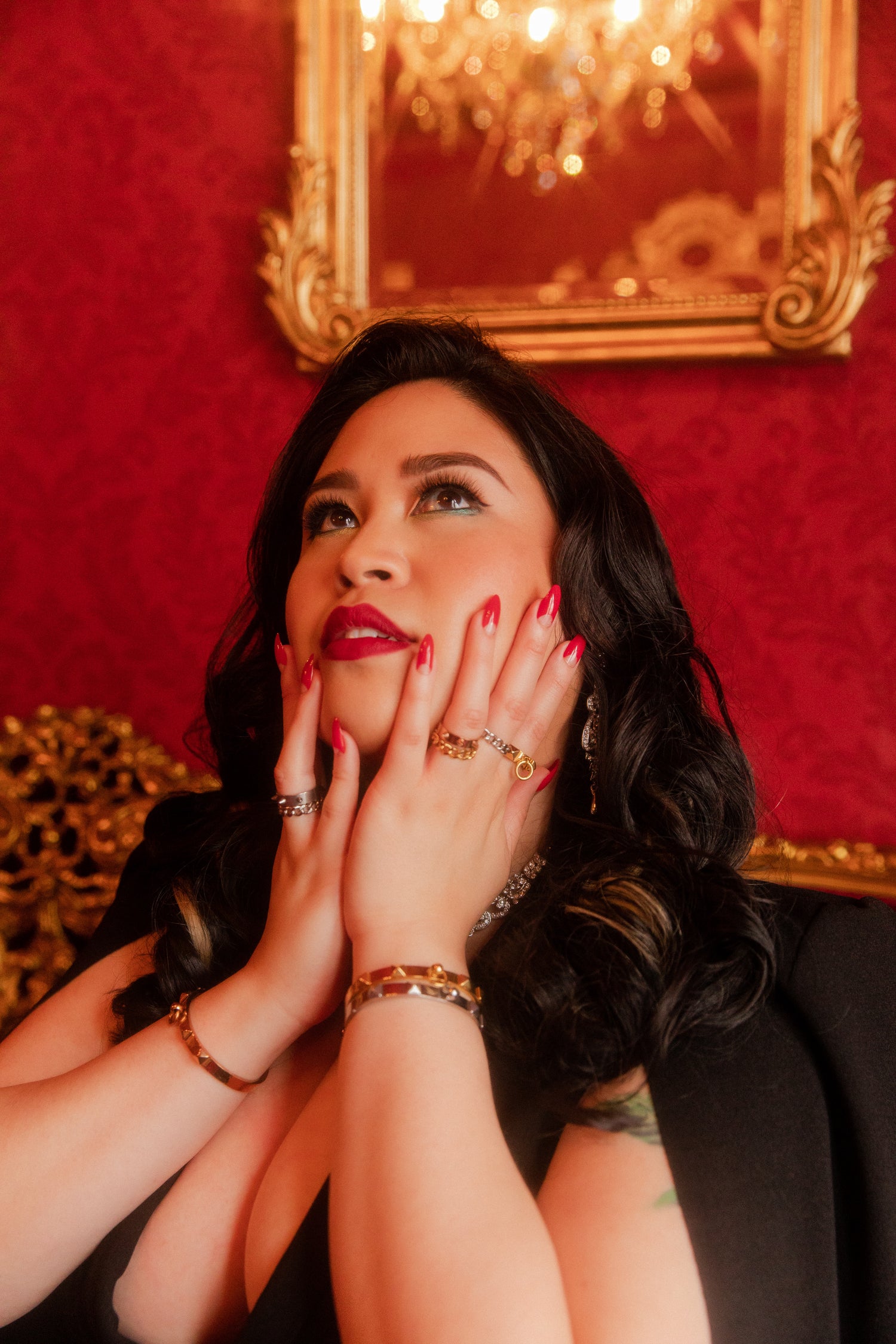 APRIL RICARDO, Owner
I first launched Oxbloode in 2018 on my favorite holiday–Halloween. It has been quite a journey since then. This brand was created as an ode to my younger self and cultivated as a reflection of everything I love and who I desire to be. Oxbloode incorporates elements of classic glamour with a dark undertone. Lip color and I have shared a truly devotional relationship for nearly three decades throughout many phases of my life. This materialistic compact-sized beauty item has always held a special place in my heart. She is conveniently available within a hand's reach, whether it be through simple errands or exciting adventures.
My original launch began with only a modest set of six lipstick colors and I was unsure of the reception it would have. Fast forward to five years later, the perseverence and many hours of dedication has allowed me to produce a full line of liquid lipsticks, press-on nails, lashes, eyeshadow, and footwear. I am deeply grateful for my loyal customers, family, and friends who contributed their support to help accelerate my brand.
The amount of contentment felt from being able to fulfill a teenage dream and share it with the masses is unmatched. I attribute growth to this project by allowing the spirit of my youth to walk beside me and fill me with inspiration everyday.